Contact: BusinessWatchdog@msn.com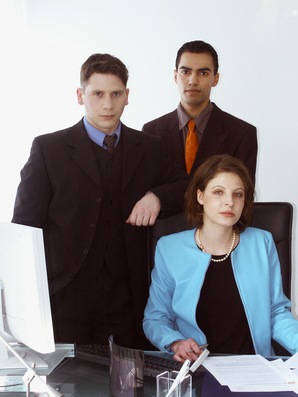 Business Watchdog is a non-governmental privately funded independent public service consumer advocacy association. Our statements are opinion. In addition to other authorities, we provide information that is of public interest under the doctrines of Free Speech, Fair Report Privilege, Opinion and Fair Comment Privileges, and Qualified Privilege.

This website is copyright-free. Information contained herein may be copied and disseminated without restriction.

September 16, 2015 - //New York, N.Y.// (press release: Business Watchdog)

ITEX CORPORATION: A CRIMINAL ENTERPRISE?

ITEX Corporation, an international merchandise broker, is not doing well. Its annual sales plummeted from $250 million to $140 million and the value of its shares have dropped 33.70% (Yahoo Finance 3/14/14 to 9/4/15).

As a result of 18 complaints made against ITEX, Business Watchdog, a nonprofit organization, alleges under the leadership of CEO and Chairman Steven White that ITEX has become a criminal enterprise. Documents obtained by Business Watchdog reveal that ITEX is doing business in 46 states without authorization, notification of its presence, and paying applicable taxes (excluding CA, NV, OR, and WA).

Business Watchdog alleges that ITEX unlawfully evaded and laundered taxes due to the 46 states on an estimated $2.3 billion of its sales from 2002 to the present, conducted an interstate gambling and debt collection syndicate, rigged shareholder elections, embezzled funds from its customers, and defrauded persons who purchased brokerships, licenses, and memberships by concealing that it cannot lawfully do business in 46 states. Steven White has not disputed these allegations.

Subsequent to reporting ITEX's alleged crimes, John Bal, Director of Business Watchdog, was threatened with harm. Bal was confronted near his home by an unknown male who stated if the allegations are not withdrawn "you will be harmed." The threat was reported (NYPD Verification of Crime No. 3873).

ITEX has a history of committing frauds. The Securities and Exchange Commission prosecuted ITEX and its executives on multiple fraud charges. The charges resulted in settlements. In other prosecutions, former ITEX CEOs Collins Christensen and Terry Neal (and Neal's attorney) were arrested and criminally prosecuted. Christensen was convicted and Neal pleaded guilty to fraud and received a 19-month prison sentence. Prior to prosecution, Christensen, without authorization, transferred 250,000 shares of ITEX to Steven White. Upon discovery of the unauthorized transfer of shares, ITEX's Board of Directors terminated Christensen. Subsequently, Steven White launched a successful hostile takeover of ITEX, ousted its entire Board of Directors, hand-picked his long-term associates John Wade and Eric Best to replace the Board, and appointed himself CEO, CFO, and Chairman of the Board of Directors.

For inquiries, contact: BusinessWatchdog@msn.com

# # #

TROUBLE AHEAD FOR ITEX CORPORATION

Update: We received many responses from ITEX Brokers and ITEX
members to our Newsletter and emails. They provided us
with helpful information.

Thank you.

Recent responses included Itex Brokers being "disgusted"
with the New York Broker [John Castoro], reports of price
gouging on the products offered through ITEX, other trading
accounts being improperly frozen, and that similar unethical
practices are occurring in Canada.

One Broker stated there were "a few" good ITEX Brokers
around (we think there are more than "a few" good ITEX
Brokers). Three Brokers were offended because they claim
not to participate in the unethical business practices that we
cited in our below report. Four Brokers asked to be removed
from our mailing list. One Broker harshly criticized us and
questioned our motivation.

Gerry Layo is a self-proclaimed internationally famous
motivational speaker. His ethics should be discouraged. He
apparently believes that thefts from clients' financial
accounts are acceptable business practices. An Itex member
reported John Castoro, an Itex broker, for stealing $56,650
from his trading account. In support of the theft, referring
to the Itex member, Mr. Layo advised Mr. Castoro to "Be
careful .... cockroaches don't die easy."

Please note: WE ARE NOT CLAIMING ALL ITEX BROKERS ARE
PARTICIPATING IN UNETHICAL BUSINESS PRACTICES.

Our report is centered on the unethical practices of John
Castoro, former Vice President of ITEX and current Broker
for New York and New Jersey. ITEX appears to be unable
or unwilling to control Mr. Castoro's unethical practices.

In the course of our investigation, we discovered there
are gaps in ITEX's procedures that were exploited by Mr.
Castoro and resulted in an apparent theft of $56,650 from
a member's trading account. When the member "blew the
whistle" on Mr. Castoro's theft, Mr. Castoro maliciously froze
the member's trading account and put him out of business.

This matter was twice reported to Steven White, current
CEO of ITEX. Mr. White's apparent unwillingness to take
appropriate action demonstrates poor leadership ability and
has left ITEX Brokers and members vulnerable to similar abuse.

INVESTIGATION No. 1724 mod. 4.03.12 (Please advise us of any inaccuracies. This report may be modified or withdrawn at our discretion as rebuttal or additional information is provided)

ITEX Corporation, 3326 160th Avenue SE, Bellevue, WA 98008

ITEX Corporation ("ITEX"), an approximately 22,000 member barter exchange company, has unethical business practices. The United States Securities and Exchange Commission ("SEC") has prosecuted ITEX multiple times for defrauding stockholders (SEC LR-16305 and LR-6437), accounting fraud (SEC File No. 3-10714), and its former CEO was arrested by federal authorities (search "ITEX Corporation" at http://search.sec.gov/secgov/index.jsp#queryResultsTop).

Charges against ITEX and John Castoro, former Vice President of ITEX and current ITEX Broker for New York/New Jersey, are also pending in the New York State Supreme Court (New York County, Index No. 601777/07). It is alleged, inter alia, that $56,650 of funds under ITEX's control were embezzled (aka converted) by Mr. Castoro from the trading account of an ITEX Member ("Member") (name withheld upon request).

The Member twice notified Steven White, CEO of ITEX, of the apparent theft by Mr. Castoro and also that Mr. Castoro, without authority, froze the Member's trading account to maliciously put the Member out of business. Mr. White has turned a "blind eye" to Mr. Castoro's theft and maliciousness and has demonstrated poor leadership ability.

In an ill-conceived attempt to conceal Mr. Castoro's theft, Robert Benson, current Vice President of ITEX, appears to have submitted a fraudulent accounting statement and an invalid contract to the Supreme Court. It is not known if Mr. White directed Mr. Benson to submit these documents.

Cameron A. Myler, Itex's attorney, knew, or should have known, that Mr. Benson's documents were likely fraudulent and invalid. In addition, despite USPS proof, Ms. Myler claimed that she did not receive mailings sent to her. In other questionable conduct, Ms. Myler "sewer served" the Member and prevented an appellate court review of the documents submitted by Mr. Benson.

Supreme Court Judge Debra A. James ordered this matter to be resolved at an arbitration conducted by the American Arbitration Association. During the course of the arbitration, Mr. White improperly sent Lawrence R. Mills, the Arbitrator, $1,650 to influence the decision of the arbitration.

In a written statement, Mr. Mills returned the $1,650 to ITEX and cited Mr. White's improper conduct. Subsequently, Mr. Castoro refused to participate in the court-ordered arbitration.

Judge James recently decided to restore this matter to the Supreme Court calendar. As a result, ITEX, Mr. Castoro, and Izzy Garcia (Mr. Castoro's assistant) must answer charges that they acted in concert to embezzle funds from the member's trading account.

ITEX may be violating the Racketeer Influenced and Corrupt Organizations Act

Under the Racketeer Influenced and Corrupt Organizations Act ("RICO"), a person who is a member of an enterprise (such as ITEX) that has committed two specific crimes within a 10-year period can be charged with racketeering. Those found guilty of racketeering can be fined up to $25,000 and sentenced to 20 years in prison per racketeering count. In addition, the racketeer must forfeit all ill-gotten gains and interest in any business gained through a pattern of "racketeering activity." RICO also permits private individuals harmed by the actions of such an enterprise to file a civil suit; if successful, the individual can collect treble damages.

In addition to the SEC prosecutions against ITEX for defrauding stockholders, accounting fraud, and the pending embezzlement charges, Mr. Castoro, encouraged by gaps in ITEX's procedures, seems to have established "a pattern of 'racketeering activity.'"

We do not believe that all Brokers and franchisees are participating in the same unethical practices as Mr. Castoro. It is NOT our intention to blemish the reputation of Brokers and franchisees that have ethical business practices and are a valuable part of the business community.

The Tax Equity and Fiscal Responsibility Act of 1982

The Tax Equity and Fiscal Responsibility Act of 1982 ("TEFRA"):

"Recognizes barter exchanges on par with banks, credit card companies, and securities brokers as 'third-party record-keepers' of the financial reports of taxpayers. All sales are reported to the Internal Revenue Service, and a 1099-B is issued to each account annually to reflect all trade sales made within that year."

In short, ITEX, ITEX Brokers ("Brokers"), and ITEX franchisees ("franchisees") are held to the same standard as banks and have a fiduciary duty to protect the interests of ITEX members. Financial transactions must be carefully recorded and processed "on par with banks."

A review of ITEX's procedures reveal gaps that permit thefts from members' trading accounts. It appears that ITEX has not provided adequate training to Brokers regarding their fiduciary duties, avoiding conflicts of interest, and the proper processing of financial transactions.

Conflicts of interest and thefts from members' trading accounts are a concern

ITEX's lax procedures encourage thefts and conflicts of interest. Mr. Castoro, who has a fiduciary duty and a professional responsibility to protect the interests of ITEX members, competes with members for goods and services. This is a glaring conflict of interest. Moreover, Brokers can give themselves a "priority" and prevent members from competing for goods and services.

Other gaps in procedures allow for the sale of non-existent goods
and services. Also, when members purchase scrip (vouchers for merchandise) or restaurant gift certificates from sellers, funds have been improperly transferred into the Broker's account - not the seller's trading account. Comingling of Brokers' and members' funds is a breach of fiduciary responsibility and is highly unethical.

When scrip or certificates transacted between ITEX members are not used (as in the above $56,650), Brokers such as Mr. Castoro, without authority, illegally claim ownership of the members' funds. This is a theft. In our opinion, this violates the RICO Act.

States may prosecute ITEX for tax evasion

States require corporations to obtain permission before conducting business in their state. Failure of businesses to obtain permission results in a denial to conduct business, tax penalties, and criminal or civil prosecution.

ITEX received permission from New York State to conduct business as a domestic (New York State) corporation. On December 29, 1999, New York State revoked permission as a result of ITEX's failures to file tax reports and pay the applicable taxes.

ITEX also received permission from New York State to conduct business as a foreign (non-New York State) corporation. On December 26, 2002, New York State, again, revoked permission as a result of ITEX's failures to file tax reports and pay the applicable taxes.

To date, ITEX has neither filed the required tax reports nor paid any applicable taxes, late fees, or penalties.

In defiance of New York State law, ITEX has continued to conduct business in New York State and sends out daily emails that offer goods and services. ITEX also publishes a member directory to promote sales and purchases with, and between, its New York State members. ITEX may also be illegally conducting business in other states.

You can help fight corporate crime

Each state has a corporate records department. Its information is available to the public and is usually obtainable online. A search of your state's records for "ITEX Corporation" would be informative and helpful.

If your search reveals that ITEX does not have permission to conduct business in your state, we ask that you contact us or report ITEX to your state's Attorney General (or equivalent law enforcement agency) and your state's tax department. Reports may be made anonymously.

New York State may prosecute John Castoro for tax evasion

Mr. Castoro is President and CEO of NYTO Trade Incorporation ("NYTO") and is the ITEX Broker for New York/New Jersey. According to the New York State Department of State, neither Mr. Castoro nor NYTO have permission to conduct business in New York State. It appears that Mr. Castoro is illegally conducting business and has not filed the required tax reports or paid the applicable taxes for the past seven (7) years.

Uninvestigated complaints

Dr. Whistance-Smith (wjws@concordian.com) complains, "I'm currently involved in pursuing ITEX on a fraudulent land deal worth $600K. This is being pursued with the Toronto Fraud Squad and the RCMP Fraud Squad."

Larry Chiang, of United College Marketing Services, complains that over $12,686.63 in trade credits were "lost" and warns businesses to "Beware of entering into the Itex Barter Network and Itex Barter Depot" (http://www.barternewsweekly.com/2010/01/20/merchants-barter-continues-assault-on-itex-1455/).

David complains, "I know that I am not the only person who was ripped off by their [ITEX - Utah] unscrupulous business practices. It's nice to see that Itex corporate finally did something about it. Now if I could just get my $10,000 back" (http://rippedoffbyitex.blogspot.com/).

Ashley warns not to do business with ITEX's Virginia Beach office (http://www.ripoffreport.com/real-estate-services/itex-cas-rodgers/itex-cas-rodgers-itex-repres-dcc46.htm).

Elizabeth Badurina "warns any small business owners not to do business with these [ITEX] people. At best, they're a disorganized bunch with very little customer support, at worst, they're scam artists" (http://www.epinions.com/content_1967300740).

We ask ITEX to immediately prohibit illegal and unethical business practices

There are thousands of well-respected businesses participating in the barter exchange industry. They are a valuable part of the business community. Unfortunately, the illegal and unethical business practices of a few "bad apples" can tarnish the image of the entire barter exchange industry.

ITEX has shown it is not a good business neighbor, are unwilling to protect ITEX members, and is harmful to the barter exchange community. We ask ITEX to immediately prohibit illegal and unethical business practices.

We hope ITEX will survive its current situation and rejoin the barter exchange industry as a trustworthy business neighbor.


Dated: April 3, 2012 (mod.)